Taking its name from a long-time Feminist Center for Creative Work employee with impeccable style, a contagiously fun personality, and a practice of deep care for everyone around her, SALIMA is the intersectional feminist magazine we need in our life! We are deeply invested in celebrating folks who are routinely dismissed and silenced by our white supremacist, cis-heteronormative, imperialist patriarchy: Black people, Indigenous people, and people of color; queer, trans, and nonbinary folks; people living with disabilities and low-income folks.

No matter the topic—whether art, culture, fashion, politics, or wellness—all of our work is grounded in radical thought and the desire to dismantle the status quo.

SALIMA is a project of the Feminist Center for Creative Work in Los Angeles, California. SALIMA is published two times a year.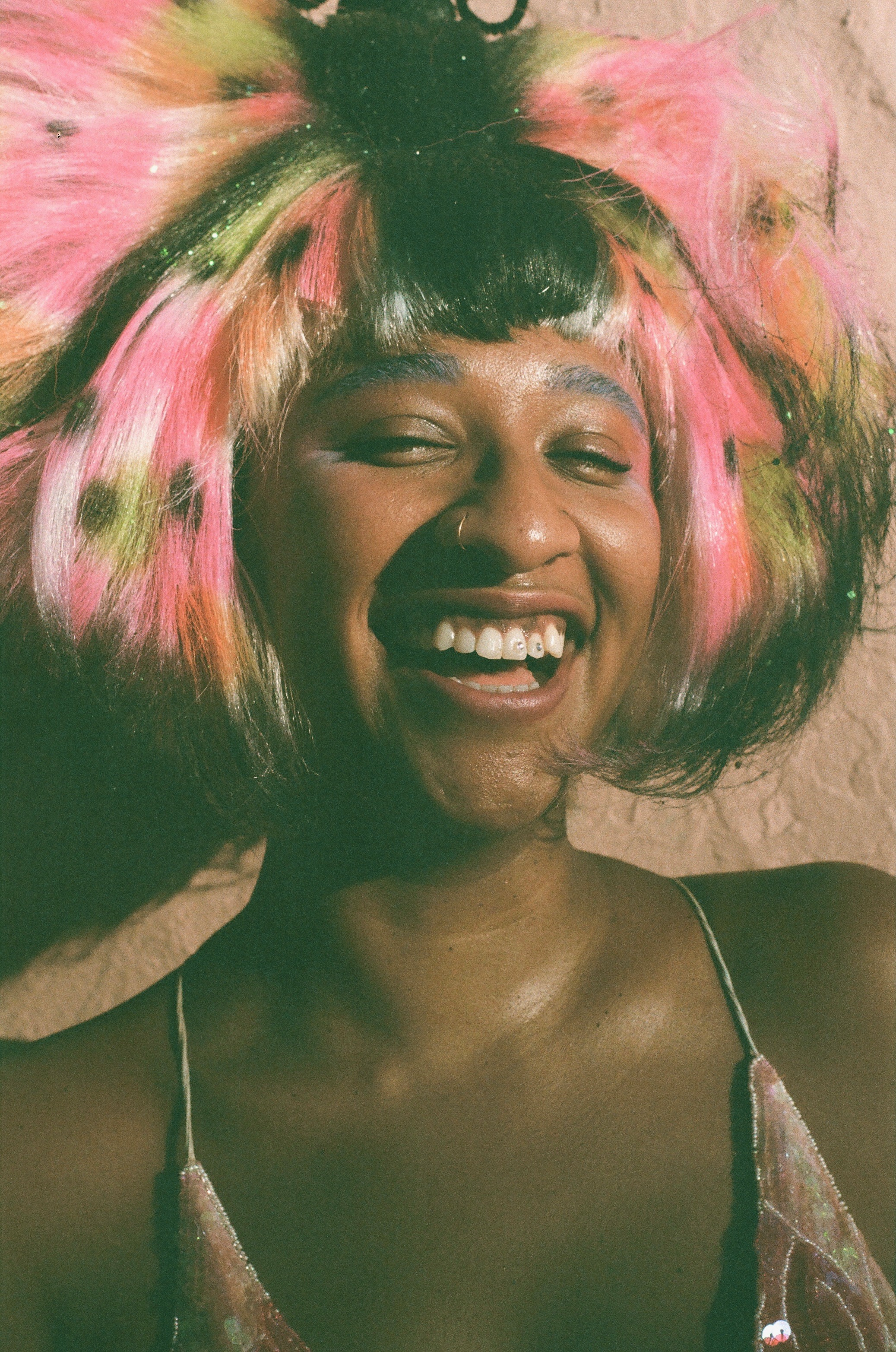 ︎ ART ︎ CULTURE ︎ FASHION ︎ POLITICS ︎ WELLNESS ︎ COMMUNITY ︎ PUNK RADICAL FEMINISM
---



CONTACT


If you'd like to get in touch with us with feedback, collaborations, or to stock our zines please email us or send us a DM on the internet somewhere>>





---




STOCKLIST


Support local businesses—pick up SALIMA Magazine at these locations.






---
OUR TEAM
Neko Natalia (they/them) is a book maker & printer that lives for the slow, arduous process of the risograph. Neko lives in LA, where they are from.
Allison Noelle Conner
(she/her) is a Haitian-American writer and editor. She gravitates to work that realigns our notions of community, resistance, and healing. Her writing has appeared in Art in America, Broccoli Magazine, Carla, and Hyperallergic, and in the anthologies, Forward: 21st Century Flash Fiction and Rockhaven: A History of Interiors. Born in Fort Lauderdale, Allison lives in Los Angeles.
Salima Allen (she/her) is a biracial Black Latina multimedia artist, who is fascinated with the bold and colorful. Primarily focused on styling and photography, Salima believes in collaboration, experimentation, and the rejection of scarcity thinking. She has been living in LA for 8 years with her 2 lazy chihuahuas, while she grows her photo business Acid Smile Studios.
Lindsey Lee Eichenberger (she/her) is a cis, biracial Black and white writer, zine maker, and educator. Currently an MA candidate at Cal State LA and a future history teacher, she loves coming up with fresh, new ways to disrupt power dynamics in the classroom, workplace, and beyond. You can find Lindsey reading about California history and trying not to overwater her plants in Los Angeles, CA, where she is from.
Stella Ramos
(she/her) is a writer, dancer, and organizer from Seattle. She is a queer white, Mexican, and Wyandotte cis-woman who benefits from white privilege. Stella is passionate about celebrating joy, holistic healing, dismantling the settler-colonial state and crafting! She recently graduated from Occidental College, and now lives in Los Angeles with her 2 cats Kava and Suma (named after two incredible plant medicines)
Demi Corso (she/her) is a photographer from Los Angeles. She is a white Mexican American cis-woman and her photography work is shot on film and explores the multifaceted, often dreamy characteristics of people with an eye for naturalism and a focus on fashion. She has a passion for storytelling and deeply enjoys the collaborative process of being on the SALIMA team.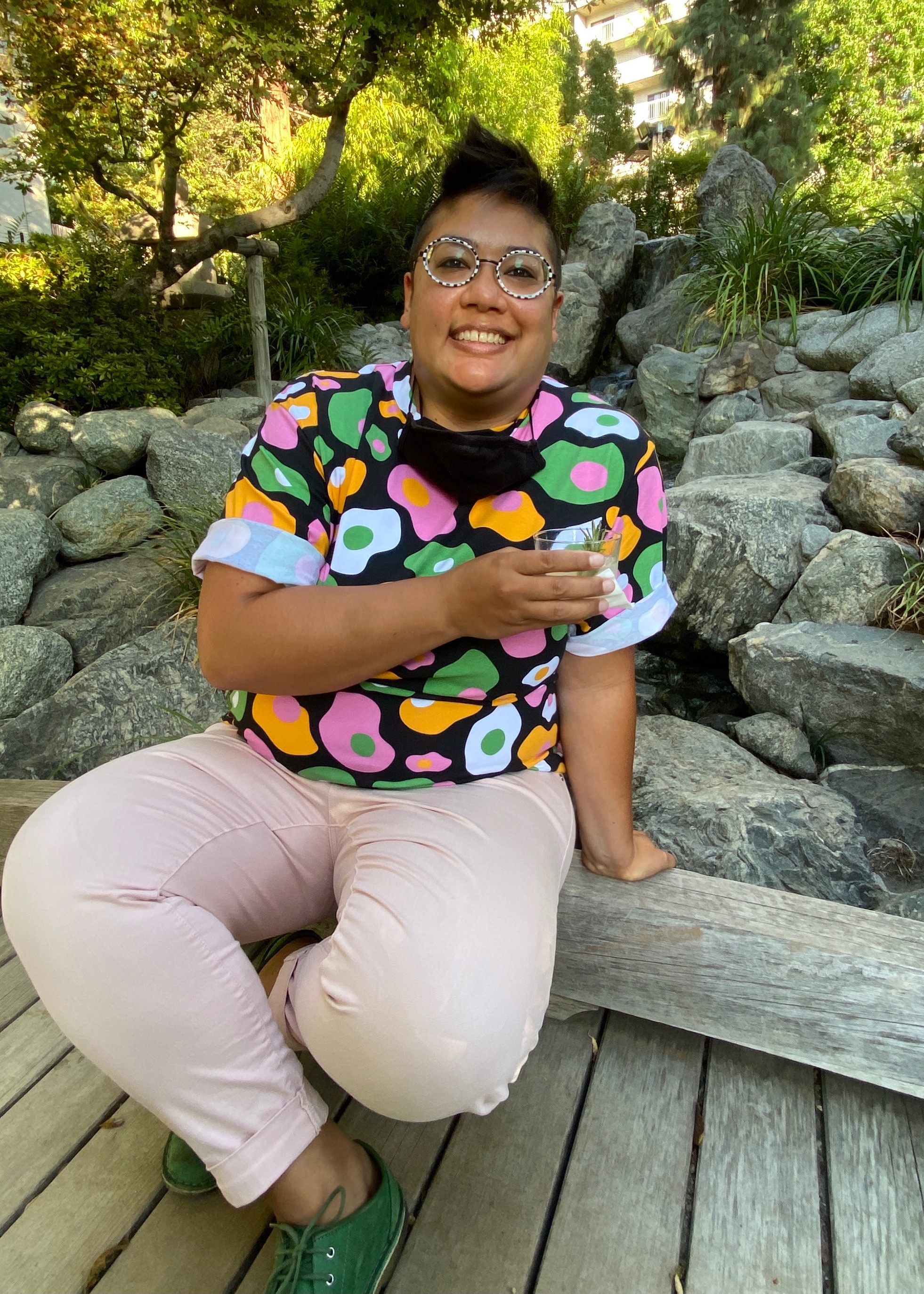 Kamala Puligandla
(she/her) is a writer and editor in LA. She writes autobiographical fiction and essays on queer love and futures. Kamala is also currently the Communications and Marketing Director at the Feminist Center for Creative Work, and is well-known for her very specific timelines, her iconic hairstyle and her perpetual laughter. Her first novel,
Zigzags
,
came out in October 2020 and her novella
You Can Vibe Me On My FemmePhone
was released from Co-Conspirator Press in January 2021.
Raquel Hazell
(she/her) is a Vincentian-American, level 4 half-elf sorcerer, amateur DJ, and graphic designer for SALIMA Magazine. Born and raised in NYC, she likes strong coffee and listening to radio dramas while creating. Since 2018, she's collaborated with artists and friends to create printed matter for what feels like the end times. In 2020, she (officially) founded
Saalt Press
, an independent publishing and design studio. Despite not having a formal design background, she's managed to convince people to hire her. It's been going well so far.